Announcing the Future and Form Writing Prize 2021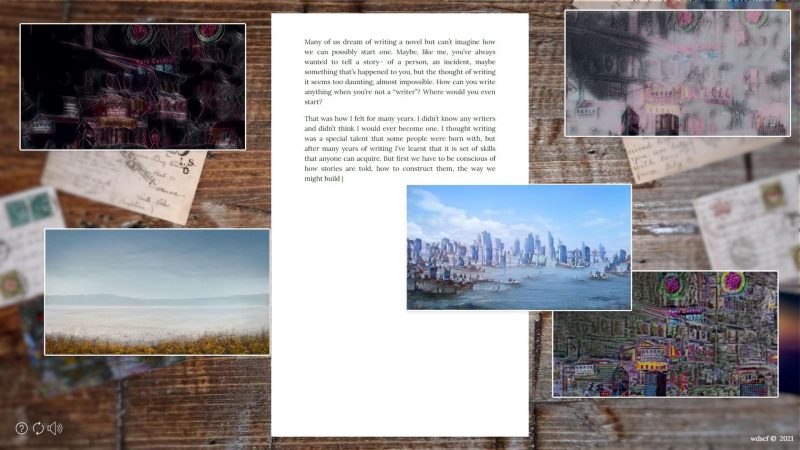 We are delighted to announce the winners of our Future and Form Writing Prize. Each entrant submitted their writing as part of an interactive and immersive creative writing experience: 'Where do Stories Come From?'
'Where Do Stories Come From?' was developed by the acclaimed writer, Tash Aw, with Guildhall Live Events and the British Archive for Contemporary Writing, where Tash's own literary archive is held. Using augmented reality and machine learning, Tash transports the reader to Hong Kong and invites them to engage with the creative writing prompts and take over the story. The writing experience lasts just 15 minutes and encourages 'free writing' rather than polished sentences, to exercise the creative muscle.
We were incredibly impressed with the submissions we received. Judging was extremely difficult, so much so that we expanded the prize to allow us to recognise writers under 18 and those 18+. Each entrant received critical feedback on their work from one of our judges, Claire Reiderman, an English Literature and Creative Writing graduate from UEA and postgraduate of the MA in Modern and Contemporary Fiction.
We hope you enjoy reading them and feel inspired to try out the experience for yourself 'Where do Stories Come From?' It remains active until April 2022.
Justine Mann (Archivist, British Archive for Contemporary Writing)
Contact: future.of.writing@uea.ac.uk
UEA Future and Form Young Writers' Prize
First prize: Mia Robinson, age 17, Suffolk One Sixth Form College (Ipswich)
Read Mia's entry here: https://gallery.wheredostoriescomefrom.net/81faa4b1ff2e86ecb6b2d5c0
Joint second place: Harrison McKay, age 15, Sprowston Community Academy (Norwich)
Read Harrison's entry here: https://gallery.wheredostoriescomefrom.net/f2e6ee9b9fc7b0f3daf1af34
Joint second place: Rowan Conneely, age 15, Sprowston Community Academy (Norwich)
Read Rowan's entry here: https://gallery.wheredostoriescomefrom.net/fa8b8d0058606c4309f7e8f6
Highly commended: Billy Todd, age 16, Suffolk One Sixth Form College (Ipswich)
Read Billy's entry here: https://gallery.wheredostoriescomefrom.net/4daa489b213f9a5aefb95827
Highly commended: Kendra Payne, age 17, Thorpe St Andrew School and Sixth Form (Norwich)
Read Kendra's entry here: https://gallery.wheredostoriescomefrom.net/6042fb0c4f2087b8004fba51