Future and Form End of Year Report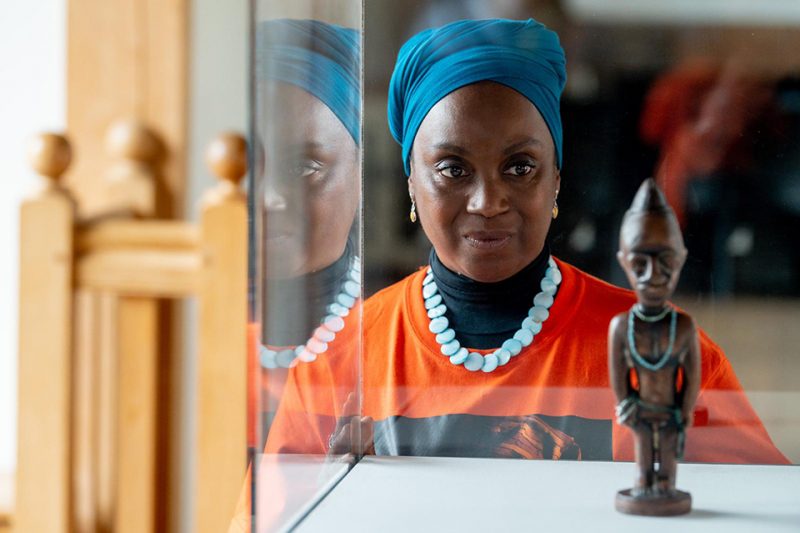 Conceived in 2019 and in development for over a year, with major Arts Council England funding, Future and Form asked six renowned writers and alumni of the UEA's Creative Writing programme, celebrating its 50th anniversary, to consider the simple question: 'What will writing look like in 50 years' time?'
Questioning the very concept of author and reader, form and function, the resulting six multi-disciplinary and experimental works explore the interface between contemporary literature, storytelling and technology.
The Future and Form team is delighted to conclude the project at the end of 2021, with many successes. Key are the engagement statistics, which far exceed our original goals, the embedding of a truly collaborative working model, exciting new partnerships, and a resounding legacy of audience impact.
502 writers, artists, creatives, collaborators and school children, were involved in making Future and Form.
103,591 members of the public engaged with Future and Form in person.
273,631 people engaged with Future and Form online.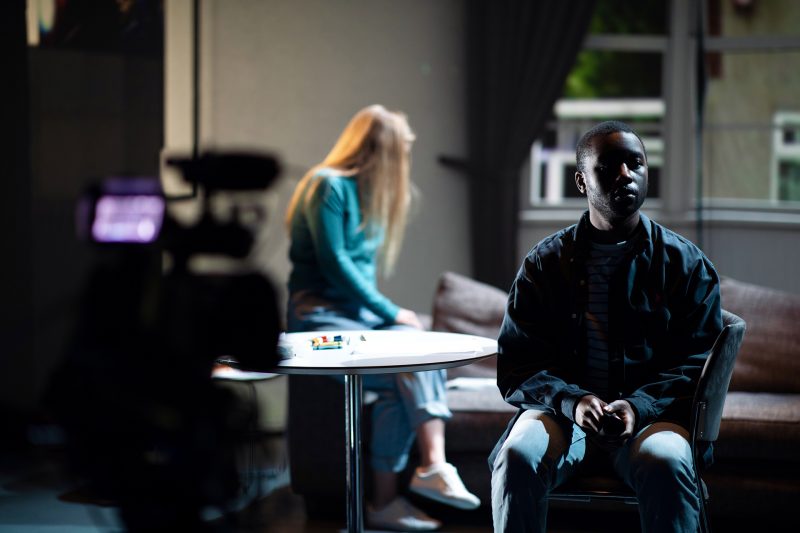 Audiences said:
'I particularly loved the statement that we had been on a virtual pilgrimage – I found that quite moving and humbling.' – Eleanor visitor
'I thoroughly enjoyed and was inspired by it. I have shared my experience with my friends. One of the best N&N Festival events.' – Provenance audience member
'It truly is an innovative way to get one to start writing.' – Where Do Stories Come From? workshop attendee
As the project development began in spring 2020, the UK faced restrictions, lockdowns and a completely different environment in which to conceive, develop and produce new works of art. The pandemic forced us, our technology production partners, Mutiny and Guildhall Live Events, and our many cultural and venue partners, to rethink delivery completely – and quickly. We shifted focus to hybrid forms across all six works.
Prototypes could not be tested or engaged with physically, as originally planned. Working with school groups and organising participation workshops with members of the public was also highly challenging, if not impossible.
Our partners including Norfolk Wildlife Trust, Norfolk Museums Service, National Centre for Writing, Norfolk County Council Library and Information Service, Norfolk and Norwich Festival, Norwich Theatre, Sainsbury Centre – plus various Norfolk schools – were each dealing with an unprecedented range of issues, which made engaging with Future and Form more difficult. We had to rethink the physical installations, and greatly enhance the digital manifestations.
Despite these challenges, Future and Form was one of the first major digital arts programmes to be available to the UK public under pandemic regulations. Launching in May 2021 as part of the Norfolk & Norwich Festival and continuing throughout the year on live and digital platforms, Future and Form then came into public focus again in autumn 2021 as part of both the Norwich Science Festival and the Being Human festival. In November and December Norfolk County Council Library and Information and Service has also enabled the project to reach audiences across the whole region.
Generously supported by Arts Council England, Norfolk Arts Service, UEA and venue partners, the entire program has been available to the public for free. In addition to the authors and core project team, hundreds of people have contributed to the making, delivery and promotion of the works. Each work has helped a wide range of creatives and technicians continue to develop their practice – at a time when opportunities for practising artists was severely curtailed by the pandemic.
All six writers have spoken very positively about how their experience on Future and Form has helped them to develop their practice and their thinking about the future of literary writing. The digital has proved ground-breaking in relation to the creation, production, engagement, dissemination, inclusivity and decoloniality of literary work.
Future and Form authors, technology and venue partners, UEA academic leads:
Provenance – Ayọ̀bámi Adébáyọ̀, Mutiny, National Centre for Writing, Sainsbury Centre, Prof Jean McNeil
Shifting Lines – Mona Arshi, Mutiny, National Wildlife Trust (at Cley), Dr Jos Smith
Where to Stories Come From? – Tash Aw, Guildhall Live Events, Norfolk County Council Information and Library Service, Justine Mann, British Archive for Contemporary Writing
Eleanor – Imogen Hermes Gowar, Mutiny, Norfolk Museum Service (Castle Museum), Prof Rebecca Stott
The Living Book – Mitch Johnson, Guildhall Live Events, Norfolk schools, Dr Sophie Scott-Brown
Senseless – James McDermott, Guildhall Live Events, Norwich Theatre, Prof Steve Waters
Report: Henry Sutton, Justine Mann, Andrew Kenrick, Louisa Milsome; also with thanks to Tim Wright, Jean McNeil, Tessa McWatt, Molly Taylor, Sophie Scott, Wes Brown, Sasha Bergstrom-Katz