Guildhall Live Events and Mutiny Become Production Partners
Having successfully come through the UEA tender process in the Spring of 2020, Guildhall Live Events and Mutiny have been appointed as Future and Form's two main digital production partners, each responsible for the delivery of three writer-led digital works, due for launch in May 2021.
The year-long initiative will see six UEA alumni work with creative technologists, local young people, schools and key cultural organisations to explore the interface between contemporary literature and creative technology. The project is supported by Arts Council England and will culminate in a six-venue exhibition, as well as an online platform.
'We're delighted to be working with two digital partners who have so much relevant experience working in the digital arts sector and creating compelling immersive and interactive experiences for large and diverse audiences,' commented Future and Form's digital executive producer Tim Wright.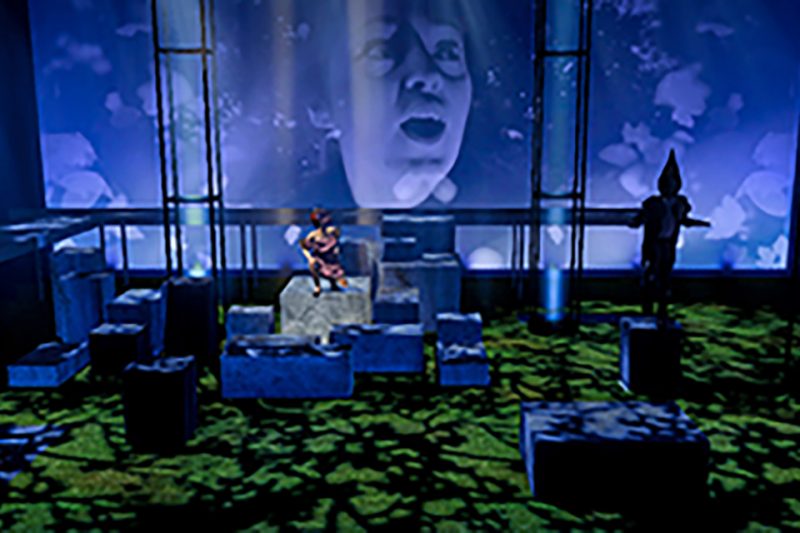 Guildhall Live Events (GLE)
Guildhall Live Events (GLE) specialises in creating immersive and interactive digital experiences that have been enjoyed by audiences nationwide at renowned festivals, exclusive private events and high-profile commercial launches. One of the many attractions of working with GLE is the close collaboration GLE has with Guildhall School of Music & Drama to create opportunities for emerging talent to work on projects. One of Future and Form's key missions is to work with a diverse range of practitioners and attract audiences from all parts of society.
Guildhall has been working for the last few months with Tash Aw, Mitch Johnson and James McDermott on works that really challenge the role of audiences in writer-led projects of the future.
For example, GLE is working with UEA professionals to deliver a number of participation and co-creation workshops for school kids across East Anglia, leading to the building a 3D storyworld, inspired and provoked into existence by Mitch Johnson and populated with ideas, stories, objects and media generated by the children.
James McDermott's theatre piece is currently being developed through a series of complex experimental workshops involving cutting-edge virtual sets, audience participation tools and live streaming. Meanwhile, GLE is exploring with Tash Aw how to create new interactive and immersive ways to engage with a writer's archive and use this as the potential starting point for a conversation with readers about how creative writing happens, broadening access and giving more people a sense of 'permission' to write.
'Guildhall Live Events are thrilled to be involved in this project. The talented and committed team at UEA along with the other external partners, offers an excellent opportunity to collaborate and explore new ideas. We bring extensive experience and expertise to the table and are excited to see how we can help the writers to explore new technologies and new techniques into their practices, and I'm sure it will help develop our own practice at the same time,' said account director Kieron Tilley.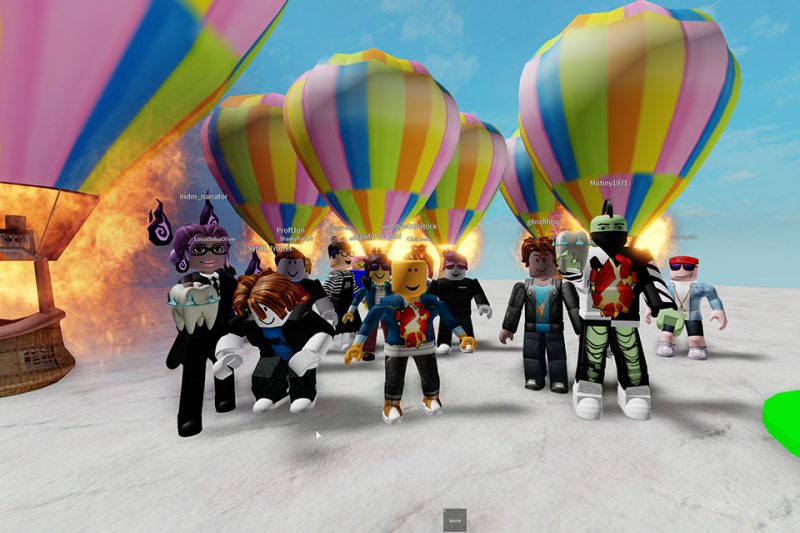 Mutiny
Mutiny is a relatively new public arts organisation formed by Sophie Mellor, Simon Poulter and Marcus Romer with the simple aim of 'bringing fresh performative art and theatre works to new audiences using whatever medium or combination of media it takes'.
Mutiny has already been working closely with three writers — Ayọ̀bámi Adébáyọ̀, Imogen Hermes Gowar and Mona Arshi — in a series of online development workshops, site visits and multimedia investigations that have resulted in new forms of collaboration for the writers and a diverse range of outputs – from processed bird song to augmented reality 'walks' though medieval Norwich to documentary video and audio mobile footage from Nigeria.
Ayọ̀bámi Adébáyọ̀ has been inspired by a Nigerian Ibeji sculpture held in the Sainsbury Arts Centre to work with Mutiny to develop a combined multimedia installation and online work entitled 'Provenance'. The process of working together in an interdisciplinary team has been a strikingly different experience for Ayọ̀bámi.
'My process for this project is fundamentally different in that right from the beginning I'm thinking with the whole team about what it is I'm working on,' she says. 'I don't think I've ever done that before… with this project everything is collaborative.'
Mona Arshi has taken a residency at the Norfolk Wildlife Trust in Cley and has been teamed up with sound artist, musician and recordist Peter Cusack to assemble a library of sounds and experiences from Cley, not just for reference but as resources for new writing.
With Imogen Hermes Gowar, Mutiny is developing a mobile web-based walking experience (and an 'armchair' version for home users) that will allow audiences to explore medieval Norwich using their mobile devices. They will immerse themselves in an engaging interactive narrative, written by Imogen, about an important but often overlooked historical figure – Lady Eleanor Talbot.
'We are very excited to work with UEA and the writers on this experimental project. As well as extending our practice in terms of performance and technology, it is enabling us to work with great people and the history and beauty of Norfolk,' says Simon Poulter of Mutiny.
'In the case of Mona Arshi's work there is a lightness of touch and willingness to explore the sounds and rhythms of the coast at Cley. In Imogen Hermes Gowar's work we are exploring an augmented sound walk that sets the audience off on a journey to find the figure of Lady Eleanor Talbot and with Ayobami Adebayo's work we are investigating collections and objects that exist in museums but have much deeper resonance with the families that they came from.'
'We are pleased to co-devise these new works and find ways to engage people in these enduring stories.'
About Guildhall Live Events
GLE brings together art and technology to create cutting-edge experiences for diverse audiences. The income we generate goes back into supporting Guildhall School of Music & Drama, one of the world's leading conservatoires and drama schools.
https://liveevents.gsmd.ac.uk/
About Mutiny
Mutiny is a new public art organisation inspired by the potential to bring new stories and experiences to audiences across the UK and Europe. Connecting the excitement of a live show, with the wonder of new mobile technologies, Mutiny is playful, diverse and always entertaining. We programme our own new work and help other people to develop ambitious new projects.