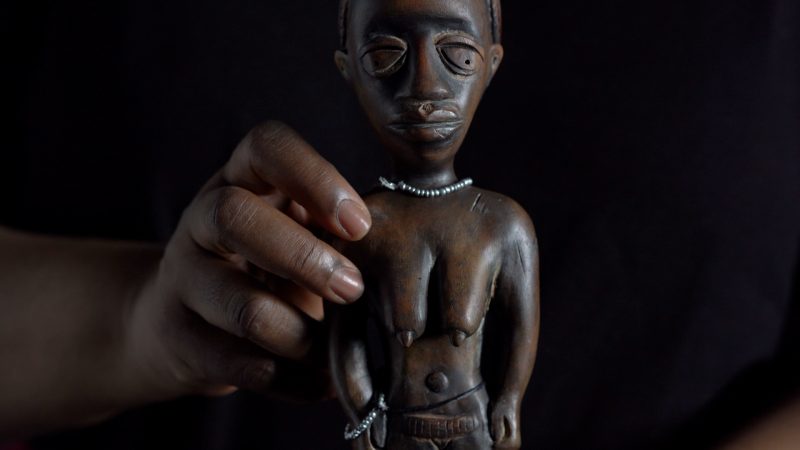 Every artistic work has a moment zero, an instant of inspiration. Ayobami Adebayo's Provenance is a triumph of many things: writerly vision, creative collaboration and literary and technological ambition.
I have had the privilege of knowing Ayobami since she was a student on the Masters in Prose Fiction at UEA in 2013-14. She was in my seminar on the short story and I subsequently supervised her final project for the degree. I was immediately aware that although very young at the time, Ayobami was a master storyteller. It's hard to describe natural narrative ability: some writers just have it, others work hard to acquire it. Ayobami seemed to be in the former category. She had a calm certainty about her. She was very modest. Her writing was captivating, nuanced and mature.
Ayobami has since gone on to be one of the most celebrated writers of the present generation. Her novel Stay With Me has elegance, depth, and packs an emotional punch. So I was very pleased when the opportunity arose to work with her on a new commission for our Future and Form project.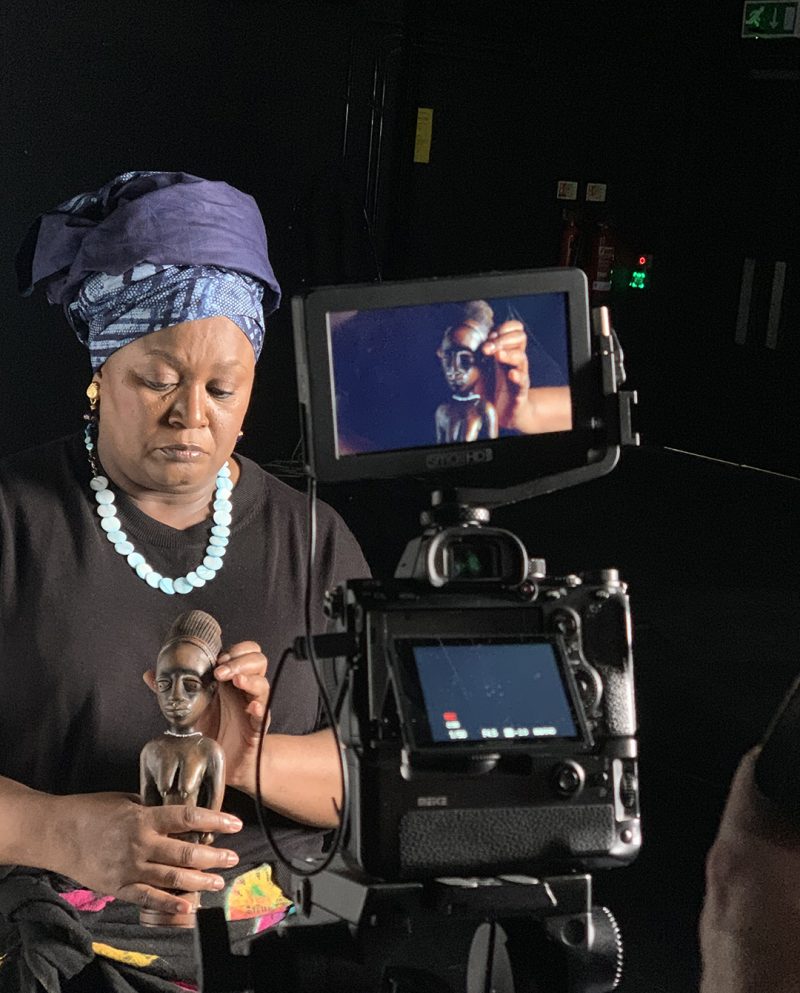 In February 2020, just before the world as we knew it was disrupted by the pandemic and we all had to scatter to different locales, Ayobami and I met in my office at UEA to discuss her ideas. She was preoccupied about migration, twin-ness, history and the reality of being a diaspora, she told me. These ideas eventually coalesced into her immersive installation, Provenance. It is fascinating now to realise that the resulting work was there from the beginning in protean form, a bit like the installation's central metaphors of birth, death and twin-ness.
In our meeting on campus Ayobami told me about her encounter in the Sainsbury Centre for Visual Arts with a statue in their collection. She had just arrived in Norwich from Lagos to take up her position on the MA course and was by her own admission in a state of culture shock. She experienced another kind of shock in the cool grey interiors of the SCVA that day, one of recognition. The statue she saw there was from her own region of Nigeria. It was an Ibeji, a sacred statue sometimes carved when one of two twins dies. Little did she know that eight years later that statue would be brought to life in her ambitious, sensitive and necessary narrative about origins, exile and ownership, as well as family ties which stretch across generations and nations.
– Jean McNeil