Where Do Stories Come From?
You are invited to make the shift from reader to writer, from observer to active participant.
Start your writing adventure right now at wheredostoriescomefrom.net and view a gallery of other people's creative contributions.*
*This experience is best enjoyed on laptop or desktop computer, as it mirrors the writer at a desk more closely. You'll also need headphones. Please note: the experience in this prototype form is currently unsuitable for those with a visual impairment.
In this interactive online exhibition from UEA's flagship project Future and Form, you are invited to make the shift from reader to writer, from observer to active participant, as you inhabit the world of the writer as they craft the story.
Using a unique combination of archive material from award-winning Malaysian born novelist Tash Aw, computer-generated imaging and responsive machine learning, you will travel 6,000 miles away to where the story begins in Hong Kong. There, you will immerse yourself in the creative process, from the spark of an idea to the decisions that build imagined worlds populated with fully-realised characters.
The choices you are invited to make throughout the experience will influence the outcome and, by the end, your contributions will have formed a unique digital postcard that can be emailed to you. The postcards will form a gallery of creative responses illustrating the myriad ways the writer can shape and craft a story.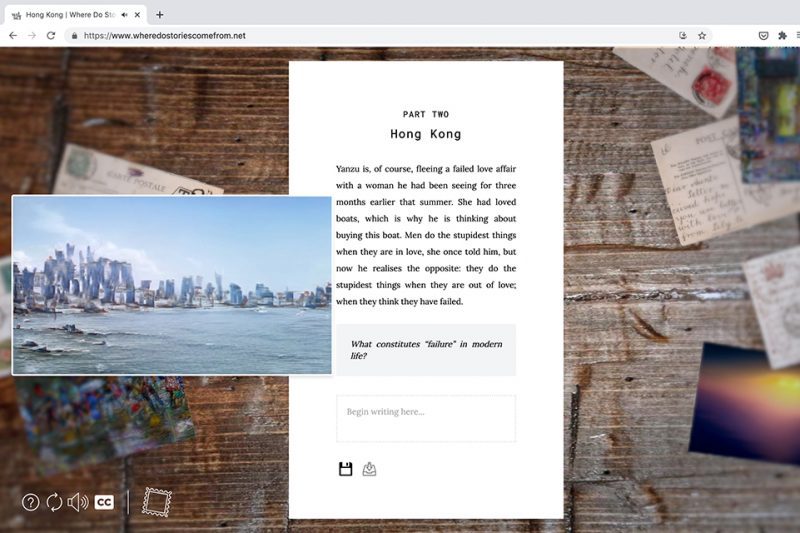 TELL US WHAT YOU THINK
If you've enjoyed this work, please take two minutes to give us your feedback at http://uk.culturecounts.cc/s/6toyeC.
Your feedback will help us make improvements and continue to offer this programme to the general public for free.
Credits
Dan Shorten
Creative Director
Sam Ferstenberg
Sound Designer
Richard Moores
Technical Supervisor
Aaron Dore
Website Developer
Isaac Clarke
Website Developer
Giovani Rossi
Video Designer
Clare Partington
Production Manager
Kim Nicholson
Production Assistant
Kieron Tilley
Account Director
Tim Wright
Executive Producer
Wes Brown
CHASE Researcher & Web Editor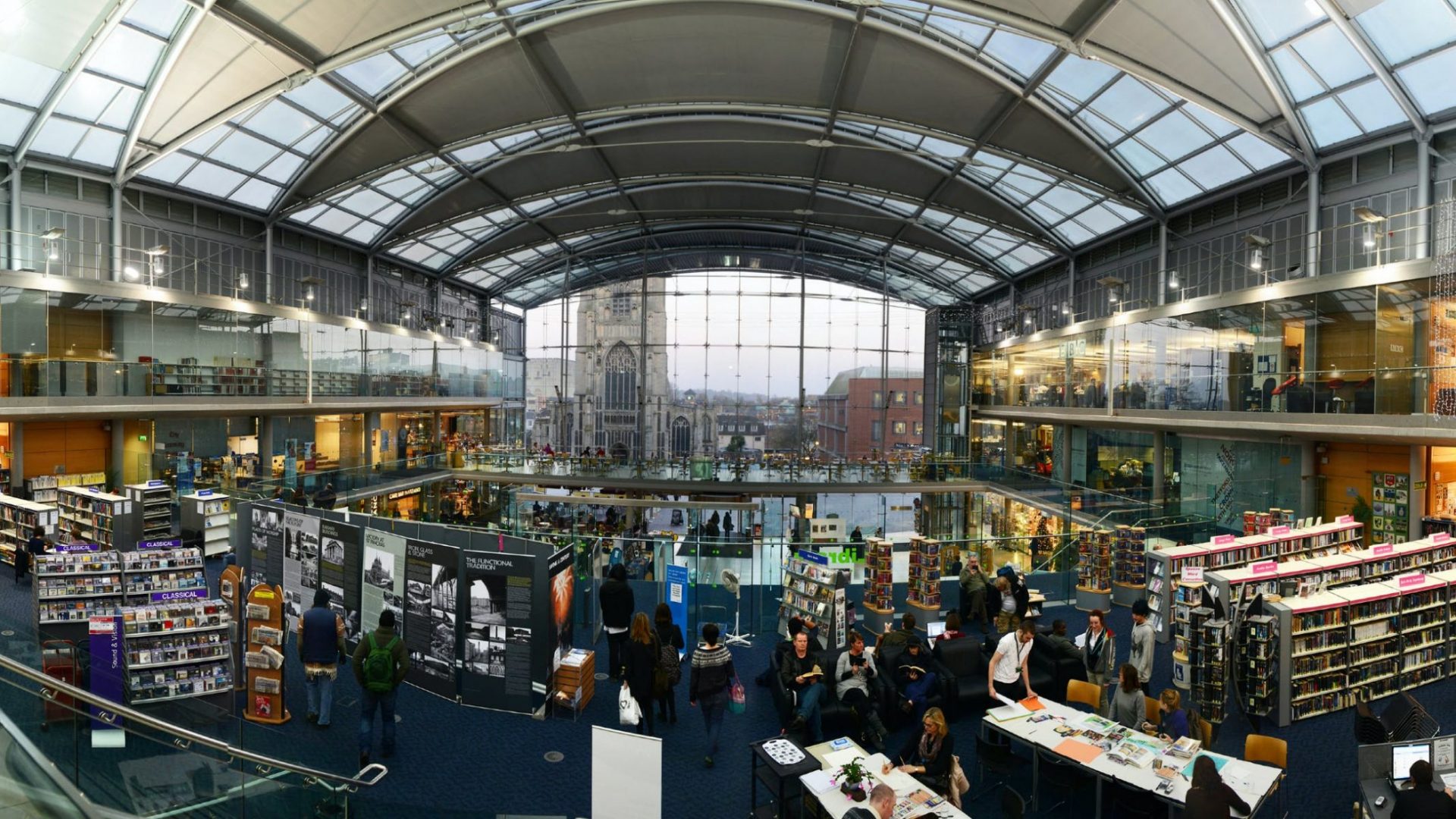 Norfolk Library and Information Services
Norfolk Library and Information Service has a network of 47 public libraries and six mobile libraries across Norfolk in rural and urban settings. The service promotes literacy and an enjoyment of reading, provides information for life, encourages lifelong learning and supports local communities. We actively engage with communities and individuals and are working hard to combat social isolation and improve wellbeing through our programme of outreach and activities.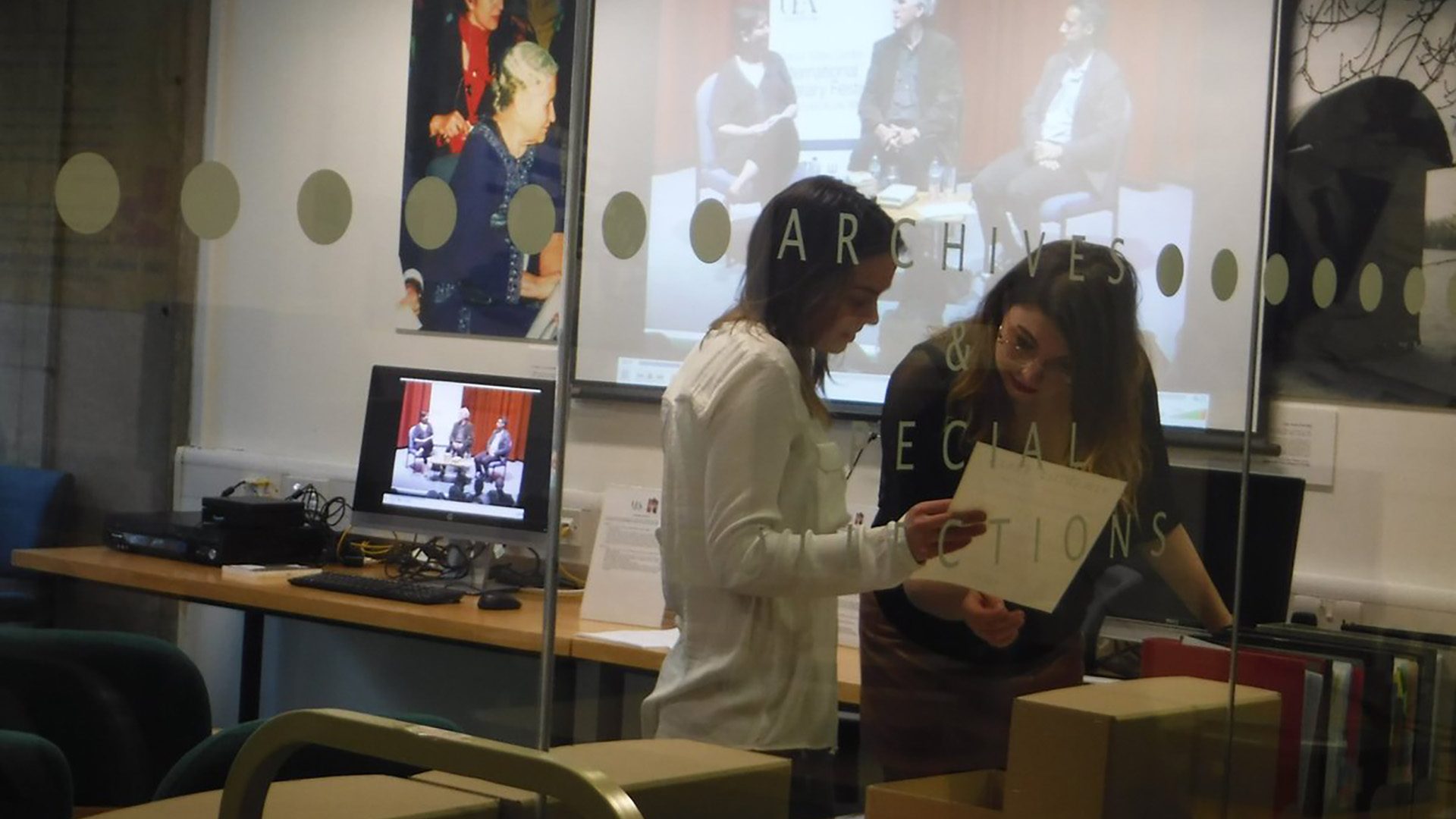 The British Archive for Contemporary Writing
The British Archive for Contemporary Writing (BACW) is an incredible collection of archives including material from world renowned writers, such as Doris Lessing, Lee Child and JD Salinger, and prize winning and acclaimed contemporary writers such as Naomi Alderman, Adam Foulds, Charlie Higson and Tash Aw amongst many others.
BACW participates in and progresses the University of East Anglia's international reputation for creative writing, the status of Norwich as a UNESCO City of Literature, and UEA's strong links with writers of world renown. It does this through international literary festivals, the British Centre for Literary Translation and the National Centre for Writing.